OPEN ENROLLMENT HAS BEGUN!
As the first week of open enrollment comes to a close, there are many resources that are available to help you as you help consumers. One of the top resources we recommend to assisters has been updated. The Georgetown University Center on Health Insurance Reforms (CHIR) has updated their Navigator Resource Guide for the start of OE3. Check out our news item here for links to the CHIR blog and the guide. The navigator guide can also be found on our Resources & Links page under "Enrollment Resources – Overview."
CMS has launched a dedicated call center that will act as a technical assistance resource specifically for assisters. To learn more about this call center and to read the question and answers prepared by CMS which explains more about it, click here for our news item.
On Monday, CMS gave final approval for the waiver required for Montana to move forward with its Medicaid expansion plans. To read more, check out our news item which also includes a link to the Kaiser Family Foundation fact sheet on the Montana Medicaid expansion plans by clicking here.
If you want to learn more about the medically frail designation and the Medicaid alternative benefit plans, check out the new webinar presentation from the National Council for Behavioral Health which highlights how this Medicaid option is being implemented in Arkansas and Indiana. Our news item has more information and a link to download the slides and can be accessed here. The slides are also available on the Arkansas and Indiana state pages under "State Specific Resources."
In case you missed it, last week we highlighted a new promotional brochure to use for people with disabilities. The new handout entitled "Time to Check Your Health Insurance" was prepared by the Consortium for Citizens with Disabilities. The brochure can be downloaded here and is also available on the Materials page of the website here. While you're on our Materials page, make sure you have all our NDNRC resources including our Disability Guide and fact sheets.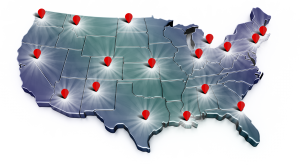 Are you looking for local partners to help with outreach to the disability community? The NDNRC is funding eighteen Community Outreach Collaboratives (COCs) for the third year of enrollment. This includes the eleven that were funded last year, plus seven new locations in six new states. The COCs will increase collaborations in the community, dissemination and outreach efforts and enrollment of people with disabilities in the ACA. To find a COC, click here.
To access the archives for our weekly updates click here.