TOO EARLY TO THINK ABOUT 2017?
Is it too early to think about 2017? Not if you're talking about the state benchmark plans for the essential health benefits for the OE4 marketplace. We've published a blog post this morning which looks at the state benchmark plans which were published this week by CMS. To read our blog post, click here.
If you have consumers who have had issues using their health insurance and they wish to file a complaint, Community Catalyst has new resources to help, including a step-by-step process for how to file the complaint. These four resources can be found in our news item here.
Earlier this week, the Center on Budget and Policy Priorities hosted a webinar entitled "Assisting Consumers in Plan Comparison and Selection." This was part of a series of webinars entitled "Health Reform: Beyond the Basics." To read our news item which has links to the slide deck and to the archived webinar, click here. You can also find a link there to register for the next webinar in the series on Thursday, 11/19 at 2:00 PM ET which will address immigrant eligibility for the marketplace.
The Kaiser Family Foundation has released a series of videos designed to help consumers better understand the concepts related to insurance plans. To read our news item which has a list of topics and links to the videos, click here.
Do you wonder if consumers have more options than last year (or fewer)? A new report from the Kaiser Family Foundation shows the breakdown of how many insurers are participating by county. The data is broken down by state so if you want to see how your state is faring, download the report in our news item by clicking here.
In case you missed it last week, we highlighted the newly updated Navigator Resource Guide from the Georgetown University Center on Health Insurance Reforms (CHIR). Check out our news item here for links to the CHIR blog and the guide. The navigator guide can also be found on ourResources & Links page under "Enrollment Resources – Overview."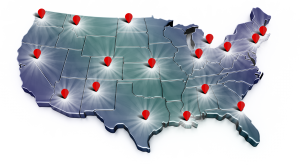 Are you looking for local partners to help with outreach to the disability community? The NDNRC is funding eighteen Community Outreach Collaboratives (COCs) for the third year of enrollment. This includes the eleven that were funded last year, plus seven new locations in six new states. The COCs will increase collaborations in the community, dissemination and outreach efforts and enrollment of people with disabilities in the ACA. To find a COC, click here.
Finally, as you're going through open enrollment, make sure you have all our NDNRC resources including our Disability Guide and fact sheets.
To access the archives for our weekly updates click here.