RESOURCES TO HELP CONSUMERS
Now that Open Enrollment Year 6 (OE6) has ended for most, AAHD is continuing to work with Community Catalyst and other partners to highlight the benefits of health insurance and how to get the most out of your coverage. For more graphics like the one below which can be used to remind consumers to pay their premiums, check out our newest blog post about the project.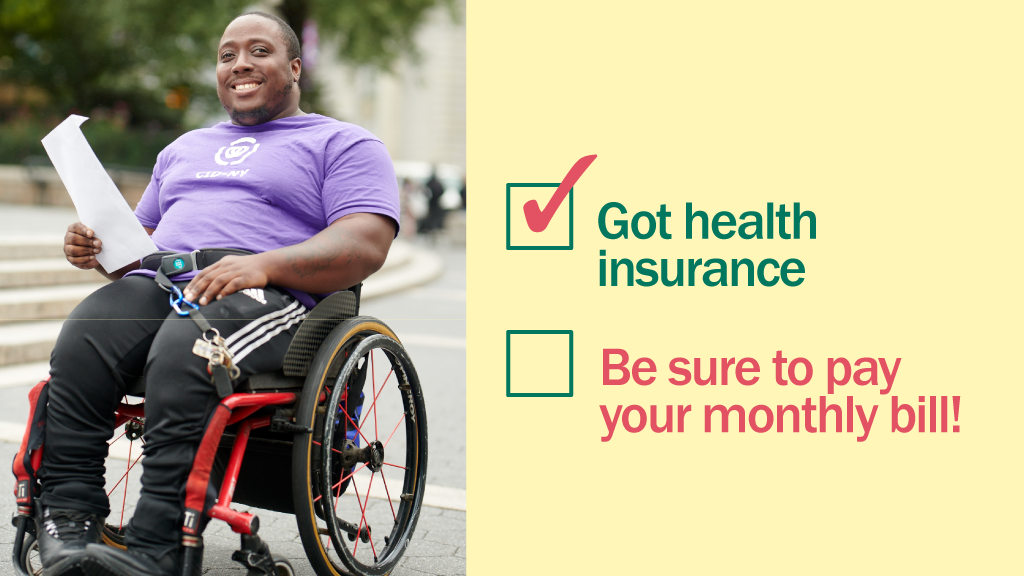 It should be noted that while open enrollment has ended for most of the country, there are some state-based marketplaces who are still accepting enrollments as their deadline differs from the federal marketplace. To find out what states have an extended deadline, check out our blog post.
In last week's update, we highlighted the final enrollment numbers for OE6 as well as last month's decision by a federal judge in Texas on the ACA's constitutionality. The Health Affairs blog has an article this week that provides analysis on the latest on both of these developments.
Last month, we reported on the new guidance from CMS on §1332. The "I Am Essential" Coalition has recently submitted comments to HHS with concerns regarding the new §1332 guidance. If you want more analysis of the new §1332 guidance, check out our news item from last month on the Kaiser Family Foundation's issue brief.
A new report from the Center on Budget and Policy Priorities (CBPP) addresses the unintended consequences which Medicaid work requirements can have and how there are no easy solutions to the problems they create. To learn more about this report or to download a copy, check out our news item. Also, if you want to learn more on Medicaid work requirements, check out our blog post from last year which highlights all the news stories that we have published as well as several resources on the issue.
Join the NASUAD Disability Business Acumen Center on Wednesday, January 23, 2019 from 12:30-1:30 PM ET as they present a webinar entitled "Building the Framework for IDD Quality Measures." This webinar will be presented by Kathy Carmody, CEO of the Institute on Public Policy for People with Disabilities as she describes how quality is used and managed in MLTSS and Carli Friedman, PhD with The Council on Quality and Leadership as she describes their roadmap for key measures which would support people with IDD to receive high quality services and supports.
If you want to learn more about our project with the NIH's All of Us Research Project, check out the Frequently Asked Questions document about the program.
Are you looking for local partners to help with outreach to the disability community? The NDNRC has Community Outreach Collaboratives (COCs) which work to increase collaborations in the community, dissemination and outreach efforts and enrollment of people with disabilities in the ACA marketplace. You can find a COC, on the COC page of our website.
Archives of our weekly updates are available on the NDNRC website.