AAHD WEBINAR ON ENROLLMENT ASSISTANCE FOR PEOPLE WITH DISABILITIES
For Open Enrollment Year 9 (OE9), AAHD is working with the Center on Budget and Policy Priorities (CBPP) again to provide technical assistance to navigators and other health insurance enrollment assisters, and we will be conducting a webinar on disability issues this coming week. Over the last month, CBPP has been conducting its fall "Beyond the Basics" webinar series which consists of nine webinars. The webinars will continue this Tuesday, October 12 and conclude with a webinar on October 14 which AAHD will be presenting on "Best Practices for Assisting People with Disabilities".
The first five webinars which were presented in the "Beyond the Basics" series have all been archived. The full schedule of webinars as well as links to view the archives and register for the last two webinars can be found in our news item.
A new report from the Center on Budget and Policy Priorities (CBPP) indicates that the closing of the Medicaid coverage gap would lessen the health inequities that marginalized groups, such as people of color and people with disabilities currently face. There are over 2 million adults that are uninsured and fall into the coverage gap, with incomes below the federal poverty line. Closing this gap would remove barriers and give access to affordable healthcare, lessen financial debt, and improve rural health systems, along with community health centers.
CBPP followed up this report with a blog post that also highlights the importance of closing the coverage gap for rural communities of color. CBPP has also created some infographics which highlight the findings of these two new publications.
The start of OE9 is just a few weeks away. In an effort to highlight health insurance enrollment, AAHD has a project with Community Catalyst in conducting outreach to educate individuals about health insurance enrollment through the ACA Marketplace and Medicaid. This outreach includes graphics like the one below which highlight the importance of checking options when re-enrolling. These graphics are available in the Community Catalyst Outreach Hub.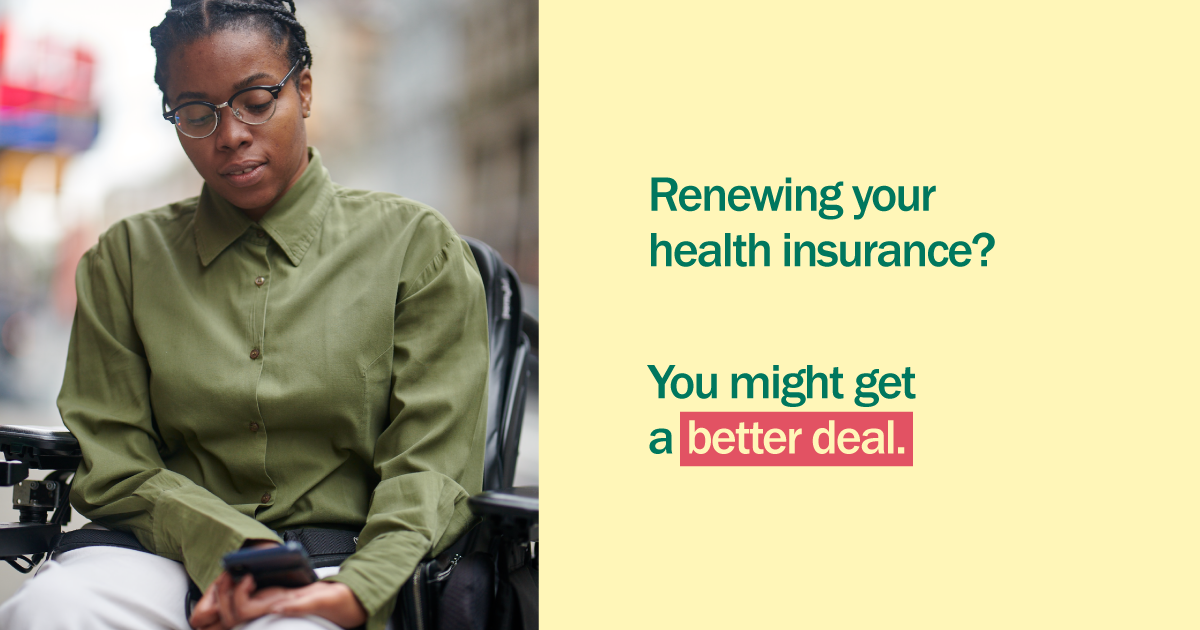 Are you working with someone who still needs health insurance coverage? While the COVID SEP did end for the federally facilitated marketplace, there are some state-based marketplaces (SBMs) which are still running a COVID SEP. You can find out what SBMs still have a COVID SEP by checking out our blog post.
With the start of OE9 right around the corner, the Georgetown Center on Health Insurance Reforms (CHIR) has released a blog post which examines the potential problems for individuals who have enrolled or will enroll in noncompliant ACA plans.
Archives of our weekly updates are available on the NDNRC website.