REGISTRATION OPEN FOR OUTREACH & ENROLLMENT SUMMIT
Young Invincibles will be hosting an Outreach and Enrollment Summit on September 28-29. The Summit will include a panel on Thursday entitled "Breaking Down Barriers: Addressing the Coverage Needs of Communities of Focus" where AAHD staff will be discussing the needs of the disability community. For the complete agenda and to register for the Summit, you can go to the OE Summit event page. To learn more about the Summit, check out our news item.
Open enrollment is closer than you think and last week the Center on Budget and Policy Priorities (CBPP) started their fall Beyond the Basics webinar series which provides training for assisters to prepare for Open Enrollment Year 10 (OE10). For a complete list of the dates and times for the entire webinar series, check out our news item.
As the archive for the CBPP webinars become available, we will be adding them to the news item. We've already added links to the slides and video recording for last week's presentation on "Determining Households and Income." CBPP also has some useful resources on this topic. Check out the links to the following charts:
As part of our partnership with Community Catalyst, we have a project which highlights opportunities for people with disabilities to get access to health coverage through Medicaid or the ACA marketplace. As part of this project, they have graphics like the one below which highlight the new special enrollment period for low-income individuals. These graphics are available in the Community Catalyst Outreach Hub.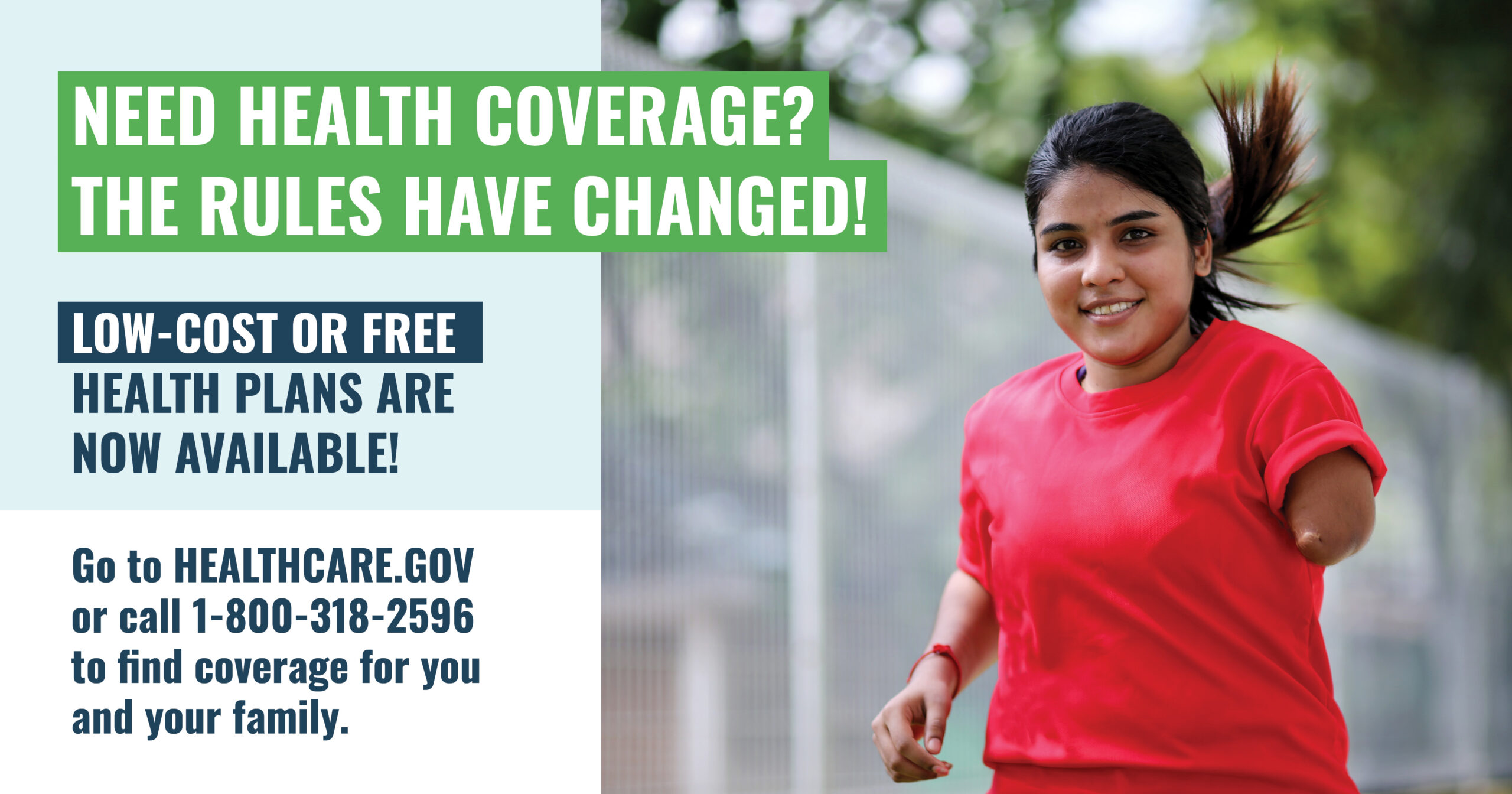 Yesterday, CMS opened the training portal for Assister Certification Training for the upcoming OE10. This training can be accessed through the CMS portal.
In case you missed it – last month, the Biden Administration announced the list of organizations who are receiving funding to act as navigators for the open enrollment period beginning on November 1. For more information on this announcement and links to both the press release and list of navigators, check out our news item.
Our partners at Community Catalyst have a new blog post which looks at the updated final public charge rule which was released by the Biden Administration at the end of last week.
This week in the Georgetown University Center for Children and Families "Unwinding Wednesdays" blog series they examine what you can find on various state Medicaid websites regarding updating beneficiaries contact information.
The Georgetown Center on Health Insurance Reforms has a new blog post which looks at what the federal government is doing to provide protection to consumers when it comes to advertising health insurance that does not provide comprehensive coverage.
Archives of our weekly updates are available on the NDNRC website.