RESOURCES TO HELP YOU GET READY FOR OE10
Are you ready for Open Enrollment Year 10 (OE10)? OE10 is just over a month away and the Center on Budget and Policy Priorities (CBPP) is currently running their fall Beyond the Basics webinar series which provides training for assisters to prepare. Last week they conducted a webinar on the premium tax credits available to consumers who shop on the ACA marketplace. This week they conducted webinars on eligibility for immigrants and plan design. For a complete list of the dates and times for the entire webinar series, check out our news item which also has links for the slides and video recording of webinars which have already been conducted.
Next week, Young Invincibles is hosting their annual Outreach and Enrollment Summit on September 28-29. On Thursday, we will be presenting as part of a panel entitled "Breaking Down Barriers: Addressing the Coverage Needs of Communities of Focus". For the complete agenda and to register for the Summit, you can go to the OE Summit event page. To learn more about the Summit, check out our news item.
As part of our partnership with Community Catalyst, we have a project which highlights opportunities for people with disabilities to get access to health coverage through Medicaid or the ACA marketplace. As part of this project, they have graphics like the one below which highlight the new special enrollment period for low-income individuals. These graphics are available in the Community Catalyst Outreach Hub.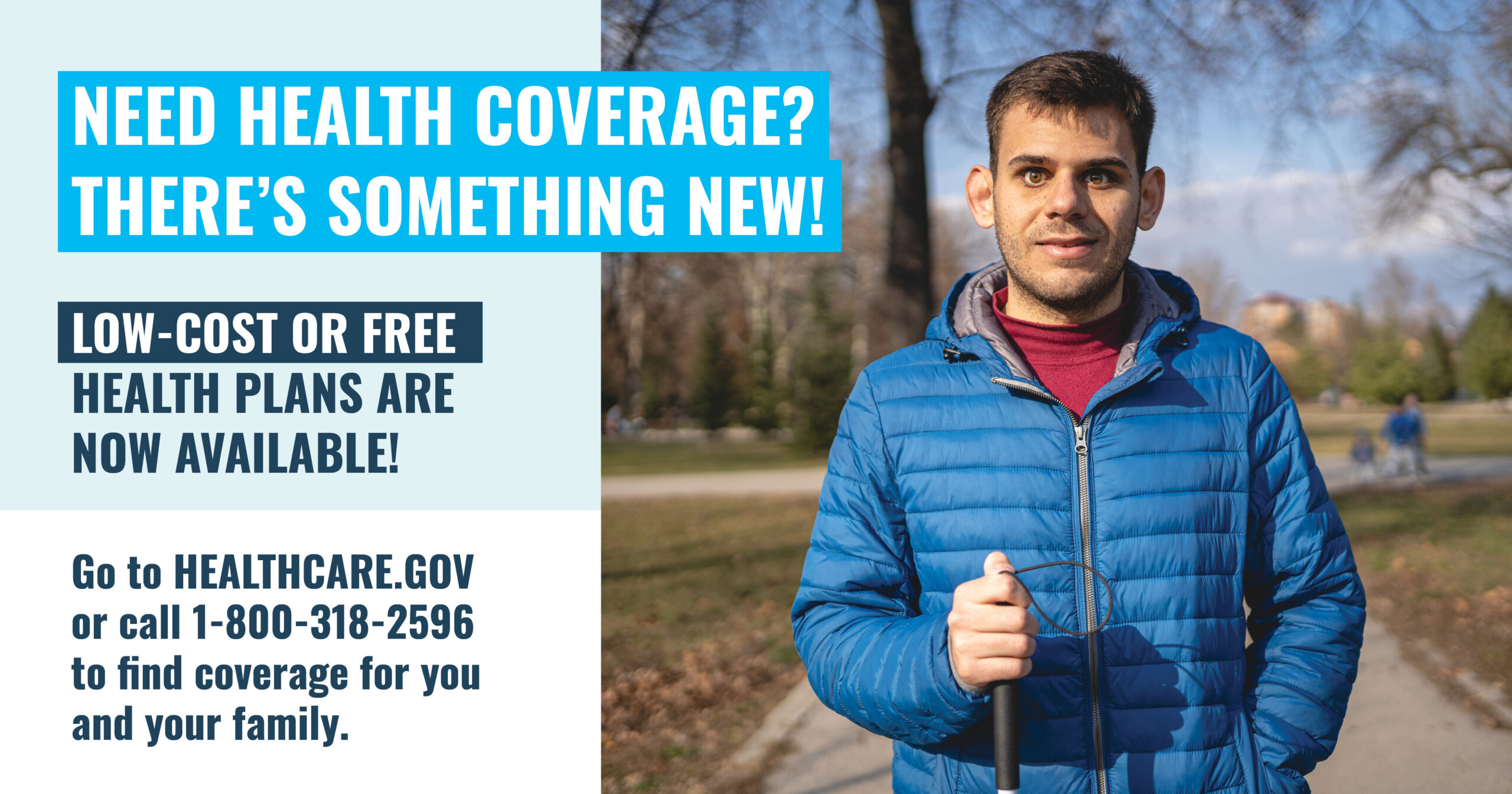 This week in the Georgetown University Center for Children and Families "Unwinding Wednesdays" blog series, they examine state plans to determine what an unwinding process could look like.
Speaking of the Medicaid unwinding at the conclusion of the public health emergency, our partners at CBPP have two FAQs which address this issue:
The Kaiser Family Foundation has a recent policy brief which highlights the coverage gains that have occurred during the COVID-19 pandemic. However, the report shows that many of these gains are due to increases in Medicaid enrollment which could be at risk with the Medicaid unwinding of the continuous coverage requirement.
The National Academy for State Health Policy (NASHP) has a new blog post which examines things from the state perspective and what states are doing to communicate with beneficiaries.
Recently, CMS issued proposed rules on enrollment and eligibility determinations for Medicaid. CMS indicates these proposed rules are in an effort to help streamline the process to make it easier for individuals to apply for coverage through the Medicaid program. For more information, check out the CMS fact sheet. Comments on the proposed rule are due November 7, 2022.
CBPP also has a report that examines these proposed rules and how they could benefit people with disabilities and other populations.
Archives of our weekly updates are available on the NDNRC website.