HHS ISSUES FINAL §1557 RULES
Throughout the summer, we will be publishing the NDNRC Update on a biweekly basis.
Earlier this month, HHS issued its final rules for §1557 of the Affordable Care Act. Section 1557 is the civil rights portion of the ACA and prohibits discrimination in health care settings for a variety of populations, including people with disabilities. Links for the final rules as well as the HHS press release and fact sheet can be found in our news item.
Previously, we reported on concerns that AAHD had regarding the proposed rules (see our prior news item). Many of those concerns were disregarded as the final rules eliminated many of the prior protections which existed in the regulations, such as what was a covered entity under §1557 of the ACA. As such, AAHD still has concerns over what these changes mean for the enforcement of §1557 and its effect on the populations it was meant to protect, including people with disabilities. To learn more on the §1557 rules, check out the following resources:
In April, AAHD conducted a survey as a rapid, real-time online assessment of the COVID-19 pandemic's impact on access to healthcare on adults with a range of disabilities. We've been releasing the results of the COVID-19 & Disability Survey. Recently, we released two more reports and four additional summaries addressing the responses of adults with intellectual disabilities, autism, epilepsy, or brain injury and the responses from adults with chronic pain difficulties, sleeping medication side effects, or other disabilities. The new report and summaries along with all reports on our COVID-19 & Disability Survey are available on the AAHD website.
Links to all our COVID-19 survey reports as well as our video series and other resources on COVID-19 can be found on our COVID-19 resource page.
A new blog post from the National Academy on State Health Policy (NASHP) examines the increased use of the ACA marketplace during the COVID-19 pandemic.
If you are working with individuals who are exploring their coverage options due to losing coverage as a result of COVID-19, Special Enrollment Periods (SEPs) are available for people who have lost coverage due to a loss of their job. AAHD has been working with Community Catalyst and other partners in conducting outreach to educate individuals about SEPs and Medicaid enrollment. Links to graphics like the one below which highlight job loss SEPs can be found in the Community Catalyst Outreach Hub . To learn more about the project we are doing with Community Catalyst, check out our earlier news item.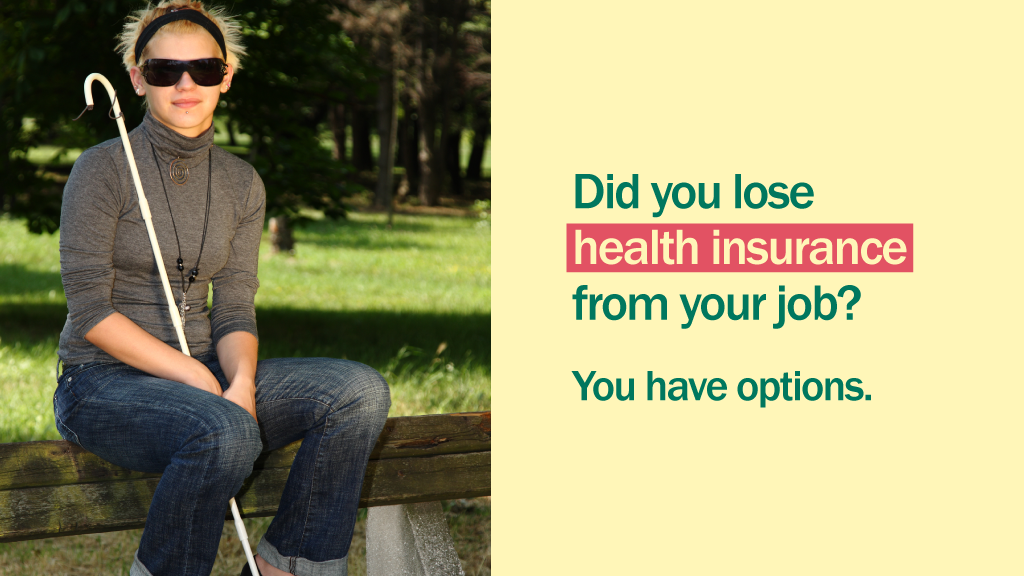 This week the Georgetown University Center on Health Insurance Reforms (CHIR) blog post looked at some of the premium rates which insurance companies have been filing with an eye on whether or not COVID-19 is affecting health costs and by extension insurance premiums.
A new issue brief from the Kaiser Family Foundation examines the effect that COVID-19 has had on Medicaid providers and some of the policy options that are available to provide support to those providers.
The Kaiser Family Foundation has done the analysis of how many people could be covered if the remaining 14 states were to expand their Medicaid populations. The analysis by Kaiser finds that 4.7 million people would be eligible to access coverage through Medicaid if their state was to expand their Medicaid population. To learn more about this analysis or for a link to the Kaiser report, check out our news item.
Are you looking for local partners to help with outreach to the disability community? The NDNRC has Community Outreach Collaboratives (COCs) which work to increase collaborations in the community, dissemination and outreach efforts and enrollment of people with disabilities in the ACA marketplace. You can find a COC, on the COC page of our website.
Archives of our weekly updates are available on the NDNRC website.