CBPP REPORT ON CONTINUOUS COVERAGE THROUGH MEDICAID
With the Memorial Day holiday next week, we will not be publishing a NDNRC Update next week.
Our partners at the Center on Budget and Policy Priorities (CBPP) have released a new study which demonstrates that determining health care coverage in Medicaid on a yearly basis rather than a monthly basis would reduce health care costs. To learn more about the report or for a link to it, check out our news item.
CBPP is also collecting stories to learn how the enhanced premium tax credits in the American Rescue Plan Act (ARPA) are helping health insurance enrollees. If you have a story you'd like to share, you can submit it to CBPP's story collection form.
Another provision of the ARPA was providing greater access to Home and Community-Based Services (HCBS) through the Medicaid program. At the end of last week, CMS issued guidance to state Medicaid directors on this new funding. To read more, check out the press release from HHS which also includes a link to the letter to the state Medicaid directors.
Another interesting fact to come out of ARPA were changes to coverage through COBRA, including providing tax credits to individuals who were covered under COBRA. To read more about these changes, check out the recent blog from the Georgetown University Center on Health Insurance Reforms.
In an effort to highlight the COVID Special Enrollment Period (SEP), AAHD has a project with Community Catalyst and other partners in conducting outreach to educate individuals about health insurance enrollment through the ACA Marketplace and Medicaid. This outreach includes graphics like the one below which highlight the opportunity to enroll due to COVID. These graphics are available in the Community Catalyst Outreach Hub. You can also check out the social media toolkit Community Catalyst created for the COVID SEP.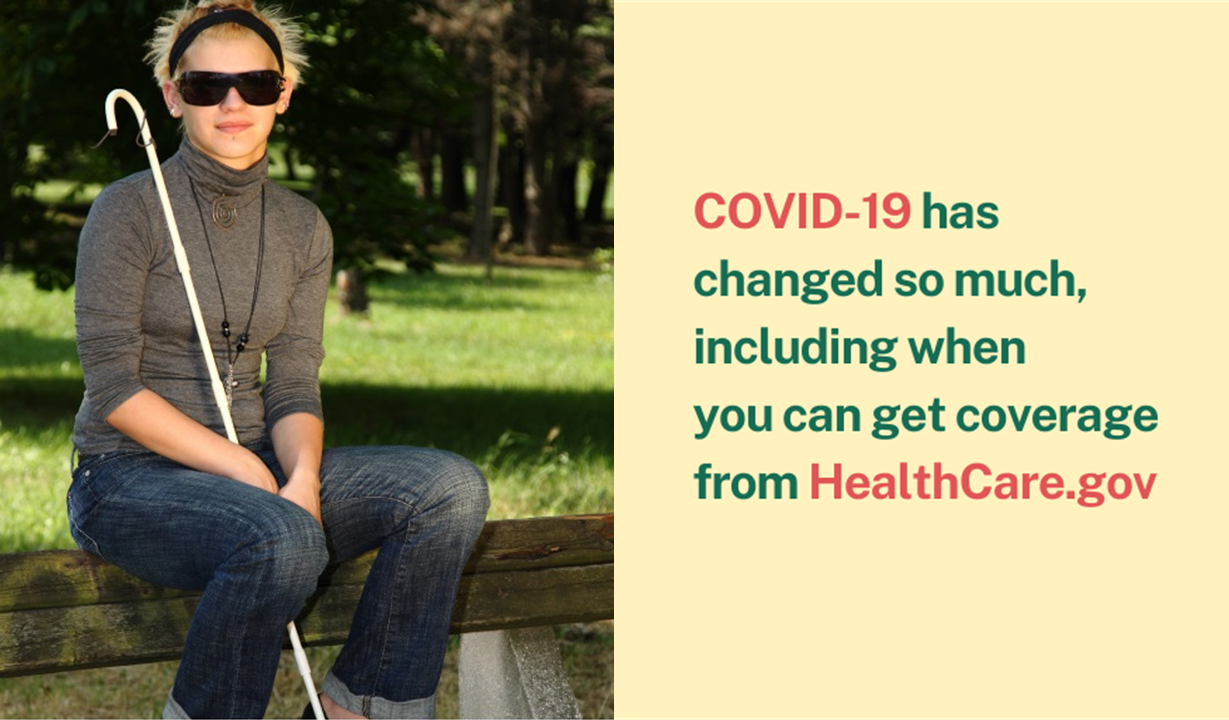 For more information about the COVID SEP, you can check out some of our other NDNRC posts from the past few months, including our blog post on states who have extended their COVID SEP. This blog post was updated this week as Vermont recently extended their COVID SEP.
In prior newsletters, we highlighted blog posts which addressed the ACA "Family Glitch". This week, the Health Affairs blog also looked at ways to fix the "Family Glitch."
Since 2018, AAHD has been doing outreach to the disability community on NIH's All of Us Research Program. Previously, we had released a Call to Action (CTA) which provides the rationale for why people with disabilities should get involved in the All of Us Research Program. Recently, we had this CTA translated into Spanish. If you want to read more about AAHD's efforts in this program, check out the All of Us page on our website.
This coming Wednesday, May 26 at 3:00 PM ET our partners at the Collaborative on Health Reform and Independent Living (CHRIL) will be hosting a webinar on "Telling Stories to Inform Disability Policy."
Archives of our weekly updates are available on the NDNRC website.