OE9 DATES ANNOUNCED
Last Friday, CMS released new rules related to the Open Enrollment Period for Year Nine (OE9). Included in this announcement was the fact that the actual open enrollment period will be longer than last year's and go from November 1, 2021 – January 15, 2022. This announcement was part of the updated Notice of Benefit and Payment Parameters (NBPP) for 2022. If you want to learn more about the updated NBPP, check out our news item which includes links to the final rule, as well as the CMS press release and fact sheet.
If you want more of an explanation about the updated NBPP, check out the blog post by Katie Keith from Health Affairs.
Another highlight of the new NBPP is the addition of a new special enrollment period (SEP) for lower income individuals who qualify for a $0 premium, meaning that individuals at or below 150% of the Federal Poverty Level (FPL) will now be eligible to enroll or change plans at any time. The Center on Budget and Policy Priorities (CBPP) has updated their yearly income guidelines and thresholds fact sheet for 2022 which includes a column for 150% FPL.
Health Affairs released another new blog post this week which examines the enrollment report which we highlighted in last week's news item. If you missed it, CMS released the final enrollment report for the COVID Special Enrollment Period (SEP) indicating that 2.8 million people got coverage through the ACA marketplaces during the COVID SEP. This brings the total enrollment through the ACA marketplaces to 12.2 million people – the highest enrollment numbers recorded since the start of the ACA marketplaces.
It should be noted that while the COVID SEP did end for the federally facilitated marketplace and some state-based marketplaces, there still are some state-based marketplaces (SBMs) which are running a COVID SEP. You can find out what SBMs are still running a COVID SEP by checking out our blog post.
For those that do have coverage, now is the time to make sure that people are making the most out of their coverage. In an effort to highlight health insurance enrollment, AAHD has a project with Community Catalyst in conducting outreach to educate individuals about health insurance enrollment through the ACA Marketplace and Medicaid. This outreach includes graphics like the one below which highlight the benefits of coverage. These graphics are available in the Community Catalyst Outreach Hub.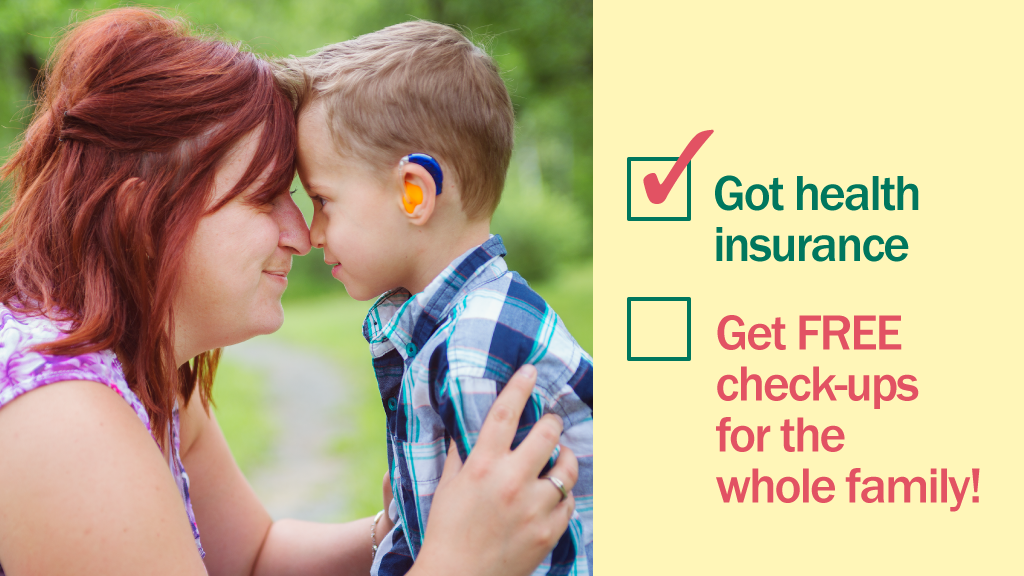 Our partners at Community Catalyst recently released a report which highlights their Consumer Voices for Innovation 2.0 Program. This program supports grassroots efforts on how health care systems can address the social and economic impacts of health. Over the course of two years, the program's advocates successfully saw 43 policy victories. Key recommendations from this report for grant makers/stakeholders were to maintain community relationships, address structural racism, grant flexibility, and provide long-term funding.
Are you preparing for Open Enrollment Year Nine (OE9)? Young Invincibles is hosting an Outreach and Enrollment Planning Summit this coming week. The summit is entirely virtual and is scheduled for Wednesday & Thursday, September 29-30 from 9:30 AM ET – 4:00 PM ET. You can register online for the summit and if you're interested in what will be discussed, check out their online agenda.
Congress and some states are considering the possibility of adding a public option to the healthcare marketplace. Earlier this year, the Senate sought input on some of the issues which would need to be addressed as part of a public option. The Georgetown Center on Health Insurance Reforms released a blog post this week which summarizes many of those comments.
For OE9, AAHD is working with the Center on Budget and Policy Priorities (CBPP) again to provide technical assistance to navigators and other health insurance enrollment assisters. CBPP is conducting its fall "Beyond the Basics" webinar series consisting of nine webinars. The webinars will continue this Tuesday, September 28 addressing the issue of data matching issues. The webinar series runs through the middle of October, ending with a webinar on October 14 which AAHD will be presenting on "Best Practices for Assisting People with Disabilities". CBPP has begun archiving the webinars which have already been held on determining incomes and the premium tax credit. The full schedule of webinars as well as links to view the archives and register for future webinars can be found in our news item.
Archives of our weekly updates are available on the NDNRC website.