WHY WAS OE9 SUCCESSFUL?
At the end of January, CMS released final numbers for Open Enrollment Year 9 (OE9) which showed that individuals enrolled in record numbers. Our partners at the Center on Budget and Policy Priorities released an analysis this week of why this year's open enrollment was so successful. If you want more information on the final enrollment numbers, check out our prior news item.
Even though OE9 has ended, there could be still ways to enroll. If someone experiences a major life event, they could qualify for a SEP. To learn more about what qualifies for a SEP, check out our blog post.
AAHD is working with Community Catalyst to highlight opportunities for people to get access to health coverage. As part of this project, we have the resources you need to help with outreach on Medicaid enrollment and SEPs. This outreach includes graphics like the one below which highlight SEPs available for people who lose their job-related coverage. These graphics are available in the Community Catalyst Outreach Hub.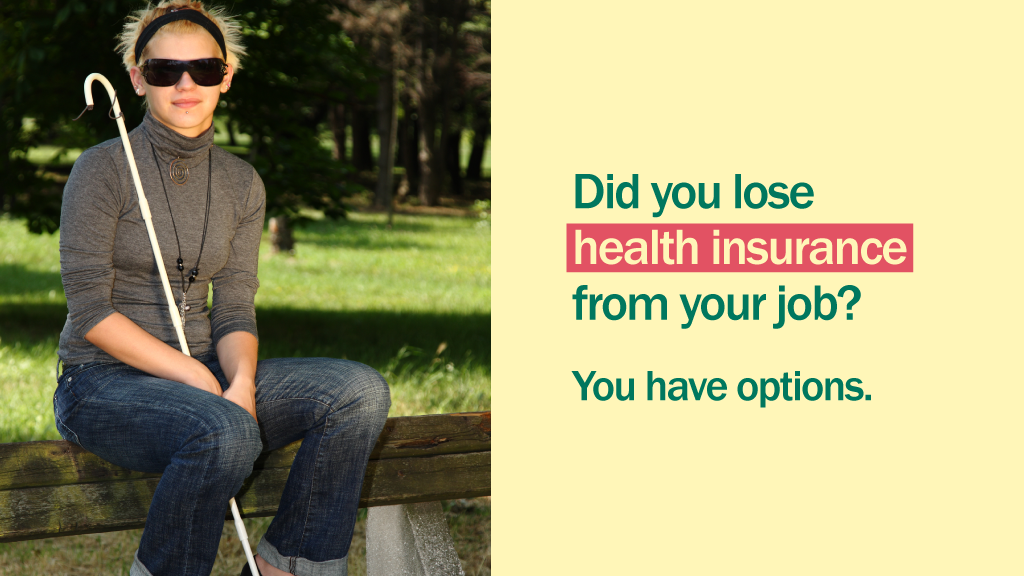 It should be noted that while January 15 was the deadline to apply in states that are on the federally facilitated marketplace (healthcare.gov), some states which operate with their own state-based marketplace (SBM) have extended deadlines due to the COVID-19 pandemic. In fact, enrollment in New York is open through this Tuesday, February 15. For a complete list of which SBMs still have opportunities for enrollment, check out our news item which we update as things change.
At the end of last week, the Department of Health and Human Services issued new guidance on civil rights protections for people with disabilities in the context of healthcare providers and especially looking at how the ongoing COVID pandemic public health emergency affects those rights. This guidance is available in a FAQ format on the HHS website.
Health insurance plans are now required to cover at-home COVID testing kits, but how insurance companies are implementing this new benefit has varied. A new blog post from the Georgetown University Center on Health Insurance Reforms (CHIR) examines how many insurance companies are addressing this new benefit.
The new requirement for covering at-home COVID tests does not extend to Medicare advantage plans, and the Kaiser Family Foundation has an analysis of what Medicare advantage insurers are doing regarding covering at-home COVID testing kits.
The CHIR also has another blog post which looks at the recently proposed Notice of Benefit and Payment Parameters (NBPP) for 2023 and one proposal which would return standardized plans to the federally facilitated marketplace (healthcare.gov).
Archives of our weekly updates are available on the NDNRC website.