OPEN ENROLLMENT ENDS SUNDAY
Open Enrollment Year 10 (OE10) is coming to a close as we enter the final weekend. OE10 continues through this Sunday – January 15, so this weekend is your last opportunity to enroll in health insurance through the ACA marketplace. As part of our partnership with Community Catalyst, we have a project which highlights opportunities for people with disabilities to get access to health coverage through Medicaid or the ACA marketplace. As part of this project, they have graphics like the one below which highlight the upcoming deadline to get enrolled through the ACA marketplace. These graphics are available in the Community Catalyst Outreach Hub.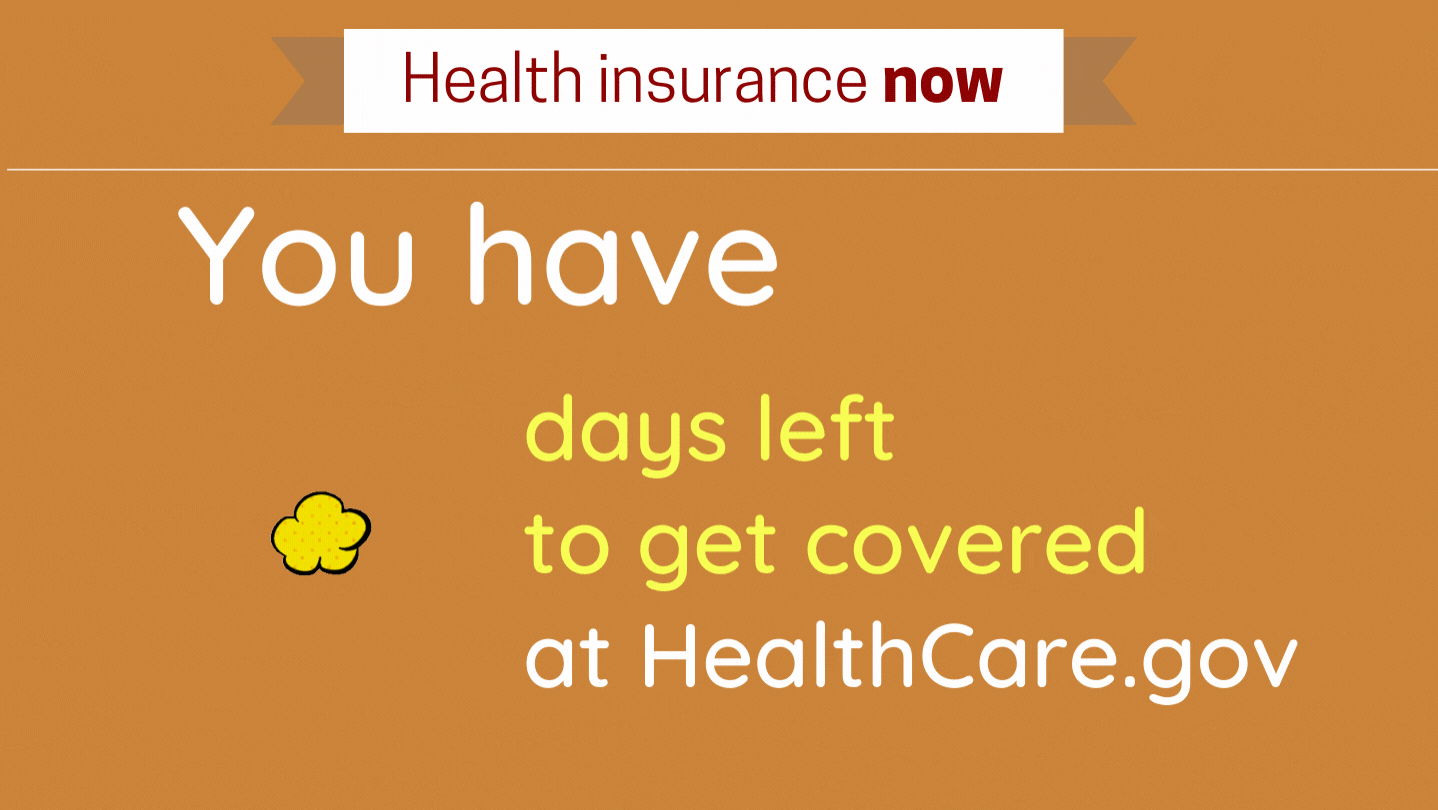 To assist in our outreach this year, we introduced Olli the NaviGator to help explain the important concepts about enrolling in health insurance. These topics include enrollment deadlines, in-network providers, affordability and essential health benefits. You can see all of Olli's adventures on our social media channels plus we have compiled all of Olli adventures on this NDNRC webpage.
To highlight the upcoming deadline, we hosted a Twitter chat yesterday entitled "Coverage Is Inclusive: Last Call". If you missed it, you can still view that conversation and engage with those tweets by checking out our AAHD Twitter account or by following the #OE10DisabilityChat.
This week, CMS released the latest enrollment numbers for OE10 through January 7 and it shows a huge increase in enrollment for 2023. To learn more about the enrollment report or for a link to the CMS fact sheet and press release, check out our news item.
CMS has also released some helpful resources for the final push for OE10. These include:
To help people as they make their final decisions about enrolling in a plan, the Georgetown University Center on Health Insurance Reforms (CHIR) released their latest FAQ of the week entitled "Comparing Plans."
If you missed it previously, we published a blog post for Disability Week of Action entitled "ACA Coverage and Disability – What It Means and Important Stats."
We also recently released a fact sheet on Renewals and Redetermination. If you want to learn about all of our resources and fact sheets, check out the blog post we released when OE10 started.
The Center on Budget and Policy Priorities (CBPP) concluded its fall Beyond the Basics webinar series which provides training for assisters to prepare for OE10. All the webinars are archived and can be accessed in our news item which has links for the slides and video recording of each webinar.
Families USA recently posted about the importance that navigators play during the open enrollment period. Check out this latest blog post.
We have been following the updates regarding the end of the Medicaid continuous coverage requirement. As part of Congress's year-end spending package last month, the continuous coverage requirement will now end April 1. To learn more about this and for a link to the latest CMS guidance on the issue, check out our news item.
Before the holiday break, CMS released the proposed rule for the 2024 Notice of Benefit and Payment Parameters (NBPP). The NBPP is the regulatory framework which CMS uses to operate the federally facilitated marketplace (healthcare.gov). For links to the relevant documents released by CMS on the NBPP, including the proposed rules, press release and fact sheet, check out our news item. Comments to the proposed rules are due January 30.
Archives of our weekly updates are available on the NDNRC website.