MEDICAID UNWINDING WEBINAR NEXT WEEK
On Thursday, May 25, 2023, we will be hosting a webinar entitled "Medicaid Unwinding: What Advocates Need to Know." You can register now and join us at 1:00 PM ET on May 25. ASL and captioning will be provided.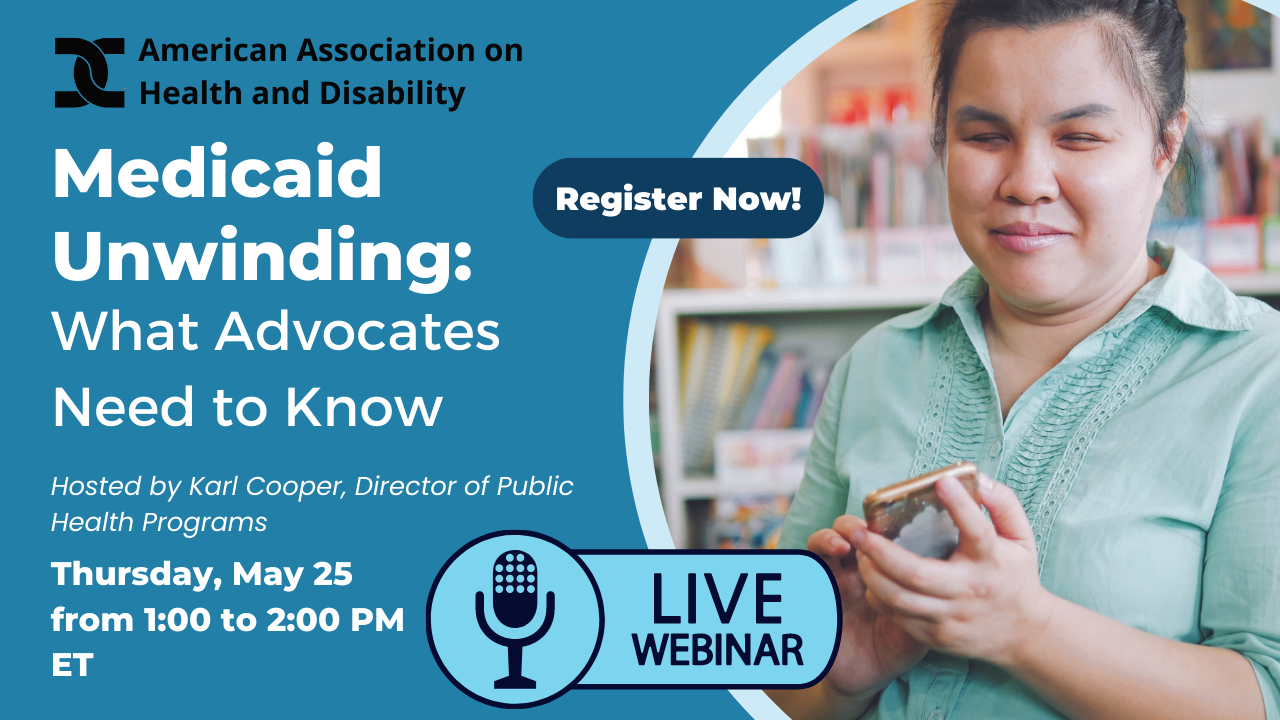 This webinar is very timely as the Medicaid unwinding is starting to result in many people losing coverage. The Georgetown Center for Children and Families just released two blogs which highlight losses of coverage in two states: Arkansas & Florida.
The Center on Budget and Policy Priorities (CBPP) recently hosted two webinars that address the unwinding (in Spanish) and appealing Medicaid eligibility decisions. Links for these webinars can be found below:
As part of our partnership with Community Catalyst, we have a project which highlights opportunities for people with disabilities to get access to health coverage through Medicaid or the ACA marketplace. As part of this project, they have graphics like the one below which highlight the changing Medicaid rules regarding redeterminations. These are available in the Community Catalyst Outreach Hub.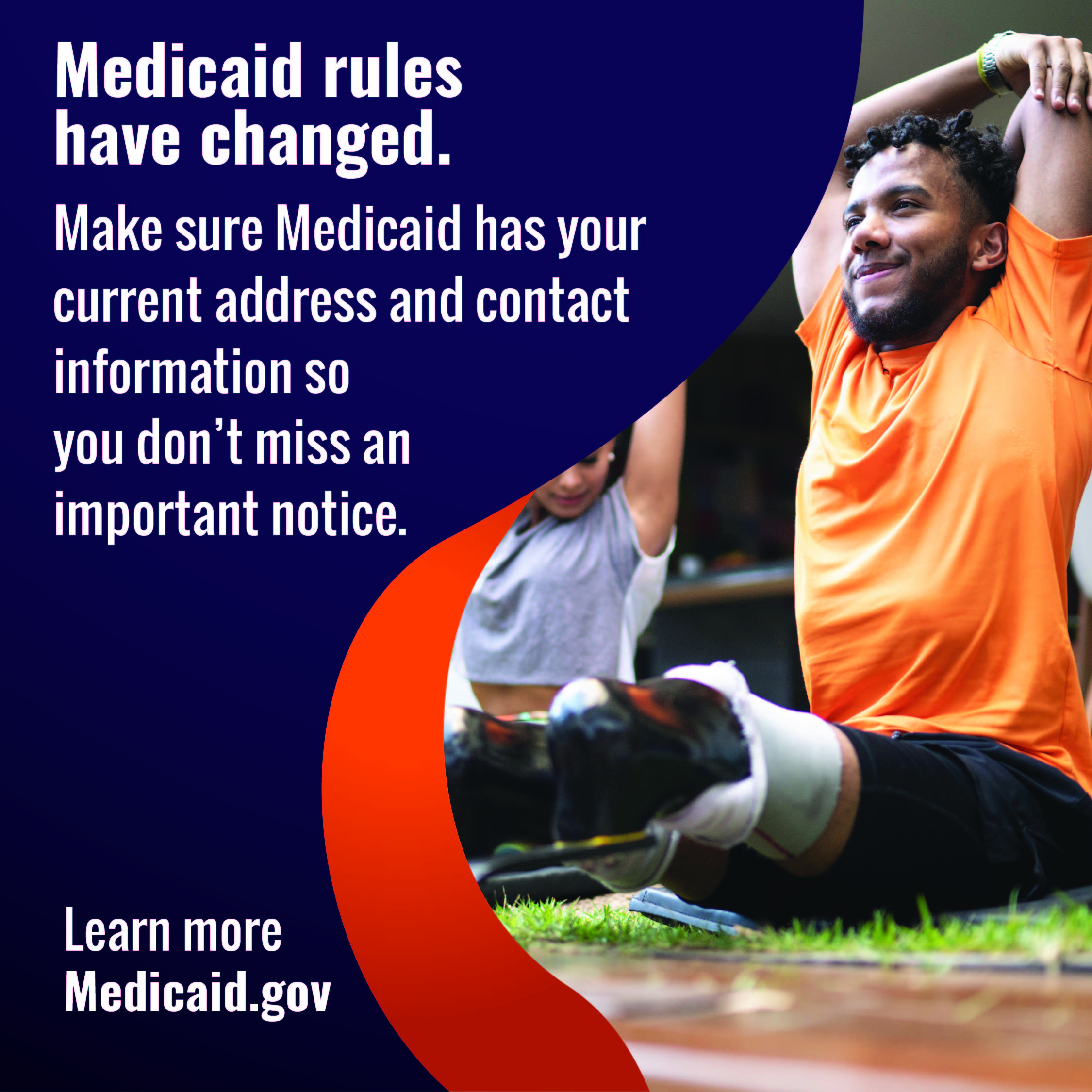 Unwinding the Medicaid continuous coverage requirement has begun in many states, and in some states, people may have started losing their Medicaid eligibility. Over the last couple months we have been updating our "Medicaid Unwinding Resources" blog post which has links to various resources including our Medicaid unwinding flyer and recent additions like the CBPP webinars mentioned above.
In case you missed it, we released our newest fact sheet on the unwinding of the Medicaid continuous coverage requirement and to highlight this new fact sheet, we have also released a new Olli the NaviGator comic to show people what their options are if they lose their Medicaid coverage. You can see all of Olli's adventures on our social media channels plus we have compiled all of Olli's adventures on this NDNRC webpage.
Many states have started the process of redeterminations and some are already terminating Medicaid enrollment, but timelines look different from state to state. If you're wondering what the timeline looks like for your state, CMS released a list of key dates by state regarding their redeterminations (see our news item).
Recently, we highlighted the Medicaid work requirement proposals in Congress. A new issue brief from the National Health Law Program addresses how Medicaid work requirements are detrimental to people with disabilities.
The Kaiser Family Foundation recently did an analysis of the Medicaid work requirements which are currently being considered in Congress.
Access to Medicaid for people with disabilities is critical and with the unwinding and the current debt ceiling talks in Congress, it is important that we highlight how Medicaid is so important for the disability community. On May 24, 2023 at 4:30 PM ET, there will be a "Save Medicaid Online Rally" hosted by the Consortium for Constituents with Disabilities (CCD) and others.
Previously, we reported on a proposed National Coverage Determination which would expand access to elevation systems in power wheelchairs in the Medicare program. This week, CMS finalized that determination and Medicare will now cover seat elevation systems for power wheelchairs. You can read more about this in the CMS decision summary. AAHD is part of the ITEM Coalition which has been advocating for this change for many years. To read the press release from the ITEM Coalition, check out our AAHD policy update.
The Georgetown Center on Health Insurance Reforms has two new blog posts that address transparency and healthcare plan prices and minimum standards for the health insurance marketplace. Links for these blog posts can be found below:
Archives of our weekly updates are available on the NDNRC website.