12 MONTHS OF MANDATORY CONTINOUS COVERAGE FOR CHILDREN IN MEDICAID/CHIP
The Centers for Medicare & Medicaid Services has sent a letter to reinforce that states must give 12 months of continuous coverage to beneficiaries under the age of 19 enrolled in Medicaid and the Children's Health Insurance Program starting in January 2024. Medicaid/CHIP covers nearly half of children with special health needs, signifying the importance of continuous coverage to maintain access to healthcare services for children with disabilities.
As of October 4, over 7.8 million Medicaid enrollees have lost coverage, according to data from the Kaiser Family Foundation. 37% of those who completed the renewal process were disenrolled and 13.3 million enrollees were able to qualify for renewed coverage. The large range of disenrollment rates in each state varies, with the highest of 66% being in Texas and the lowest of 11% in Illinois. Out of all states with available data, 73% of all those disenrolled were due to procedural reasons.
The Department of Health and Human Services has proposed to update and amend regulations implementing section 504 of the Rehabilitation Act. This proposed rule would add new provisions/clarifications that prohibit discrimination based on disability for financial assistance, add a section on nondiscriminatory child welfare services, update the definition of disability, clarification on the obligation to provide services in integrated settings, and update outdated terminology and references. Comments must be submitted on or before November 13.
If you want to learn more about what is in the proposed rules, check out the explainer from the Administration for Community Living.
The Center on Budget and Policy Priorities (CBPP) continues to run their fall Beyond the Basics webinar series which provides training for assisters to prepare. The next webinar will be on October 10 and will cover strategies to help people understand how insurance works, evaluate and compare marketplace plans, and select the plan that best meets their needs. For a complete list of the dates and times for the entire webinar series, check out our news item which also has links for the slides and video recording of webinars which have been archived.
Young Invincibles are hosting an October Assister Webinar series with four webinars focused on outreach for navigators. The next webinar on October 12 will discuss health insurance literacy, the third webinar on October 19 will provide in person and digital outreach strategies. Finally, the last webinar on October 26 will look at reaching out to marginalized communities.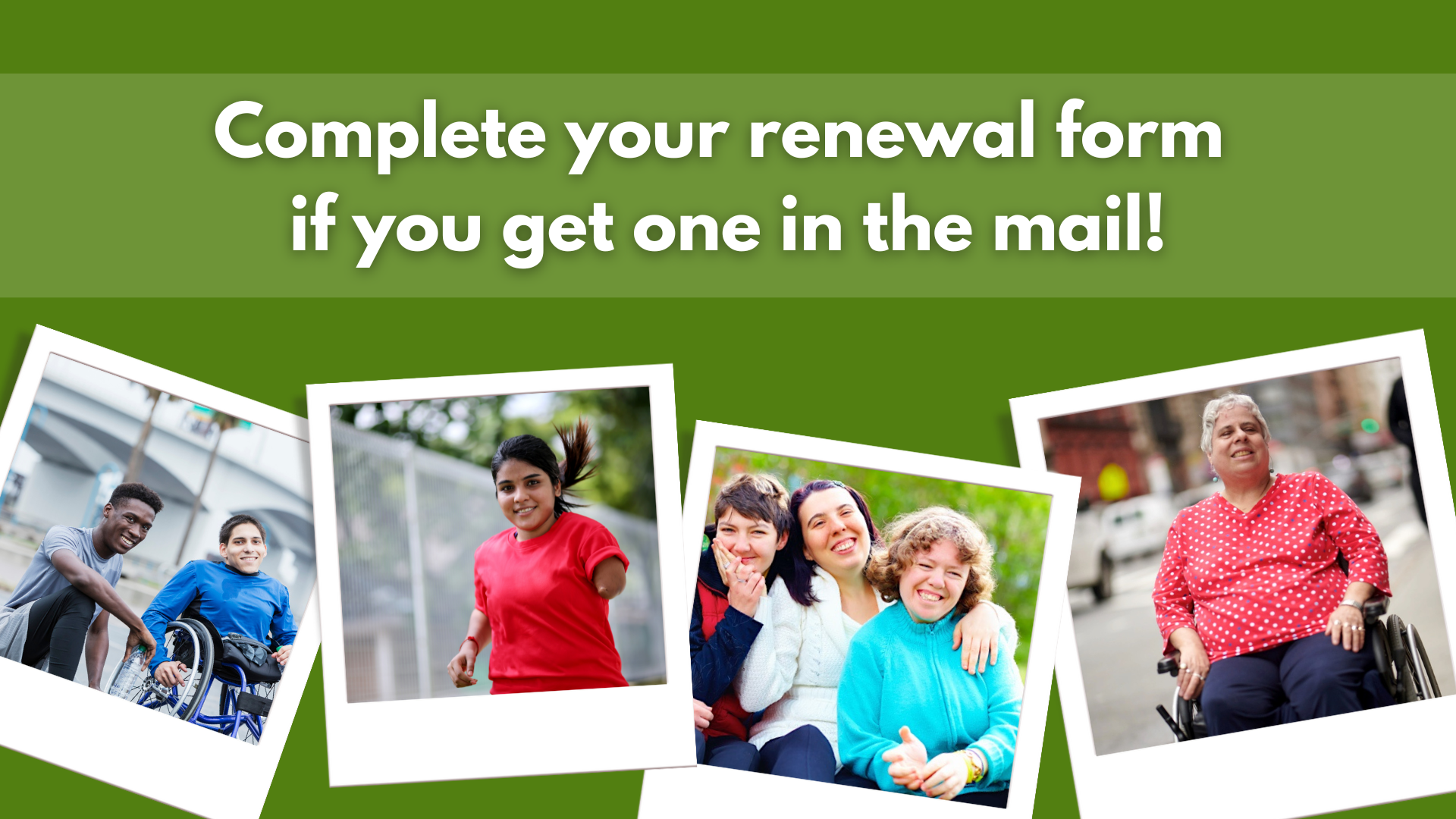 State data on the unwinding found that that four states (Arizona, California, Indiana, and Minnesota) have reported the racial and ethnic composition of people losing coverage reflecting the overall Medicaid population. However, there is not much variation in disenrollment rates by race and ethnicity. As more data is analyzed, disenrollments are more likely to disproportionately affect health coverage for the BIPOC disability community.
Federal renewal requirements for states include conducting ex-parte renewals, aimed at decreasing mass administrative burdens. This strategy also addresses issues with Medicaid enrollees losing coverage at renewal by utilizing state data prior to completing a renewal form. Data from the Kaiser Family Foundation found that 55% of people with renewed coverage were from ex-parte renewals.
The disability community greatly benefits from supportive housing programs by achieving long-term housing stability.  As the U.S. approaches a housing crisis, states are using Medicaid authorities to cover housing-related services. The National Academy for State Health Policy has created a toolkit with information on supportive housing programs, payment approaches, and Medicaid authorities.
Archives of our weekly updates are available on the NDNRC website.