Last month, CMS issued guidance to states on what it would consider if states wanted to implement a Medicaid block grant for their state. Block grants in the Medicaid program would change the formula for how the federal government reimburses states for running their Medicaid program. To learn more about the CMS proposal or for links to the CMS letter, press release or fact sheet, check out our news item. AAHD has significant concerns about the Medicaid block grant proposal and what it would mean for people with disabilities. See our blog post for AAHD's statement of opposition and our news item on resources from other organizations.
Recently, CMS issued the proposed Notice of Benefit and Payment Parameters (NBPP) for the 2021 plan year. The NBPP is the regulatory framework which CMS uses to operate the federally facilitated marketplace (healthcare.gov). Below are links to the relevant documents released by CMS on the NBPP. Comments on the proposed rules are due by March 2, 2020.
For a detailed explanation of what the proposed NBPP would mean for the marketplace, check out the blogs from Health Affairs. The links for these are as follows:
While Open Enrollment Year 7 (OE7) has concluded, it's a good time to remind you that Medicaid enrollment goes all year long! AAHD has joined Community Catalyst and other partners in conducting outreach for OE7 to educate individuals about enrolling for coverage in 2020. Community Catalyst has an Outreach Hub which includes resources to use by those who are doing enrollment outreach. The Outreach Hub includes graphics like the one below which highlight the fact that there is a screener on healthcare.gov to see if you're eligible for Medicaid. To go directly to these graphics, check out this page of the Outreach Hub. To learn more about the project we are doing with Community Catalyst, check out our earlier news item.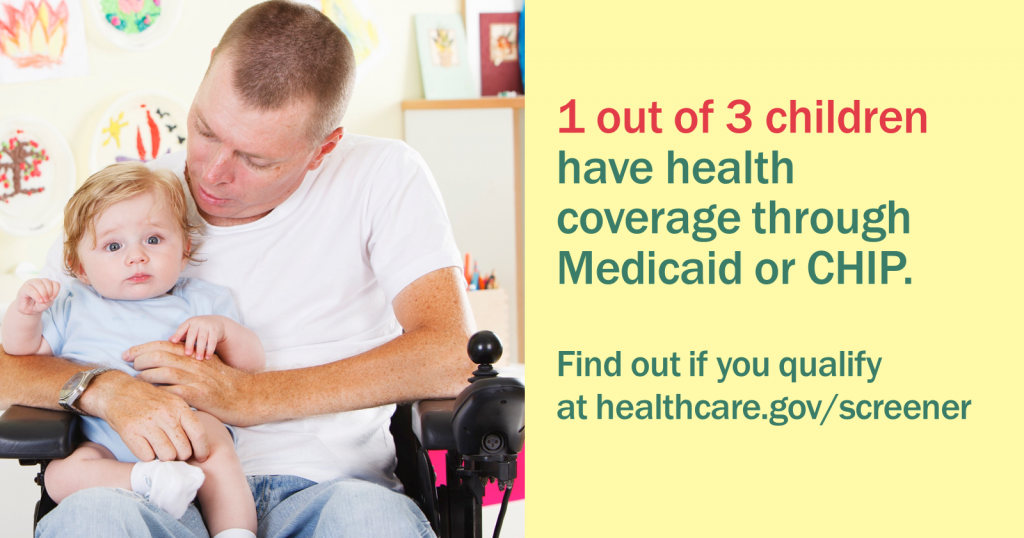 ADvancing States is pleased to announce the release of the third module of the HCBS Business Acumen Center Toolkit, "Disability Network Business Strategies: A Roadmap to Financial and Programmatic Sustainability for Community-Based Organizations". This resource is a 'how-to' guide designed to help Community-Based Organizations (CBOs) evaluate, plan, develop, implement and monitor strategies to help build and sustain their organizations in various business climates. You can access the full HCBS Business Acumen Center Toolkit or learn more about the center on the HCBS Business Acumen Center website. To read the full announcement about the new module and other modules available in the toolkit, check out our news item.
If you haven't done so, check out our updated blog post from earlier this month which summarizes our news items and resources on Medicaid work requirements.
Are you looking for local partners to help with outreach to the disability community? The NDNRC has Community Outreach Collaboratives (COCs) which work to increase collaborations in the community, dissemination and outreach efforts and enrollment of people with disabilities in the ACA marketplace. You can find a COC, on the COC page of our website.
Archives of our weekly updates are available on the NDNRC website.