DEADLINE FOR JANUARY 1 COVERAGE APPROACHING
In many states, the deadline for getting coverage which starts January 1, 2022 is this coming Wednesday, December 15. If you're conducting enrollment assistance, AAHD in partnership with Community Catalyst has the resources you need as you assist people with disabilities enroll in health insurance to let them know about these deadlines. This outreach includes graphics like the one below which highlight the fact that you can now enroll in health insurance. These graphics are available in the Community Catalyst Outreach Hub.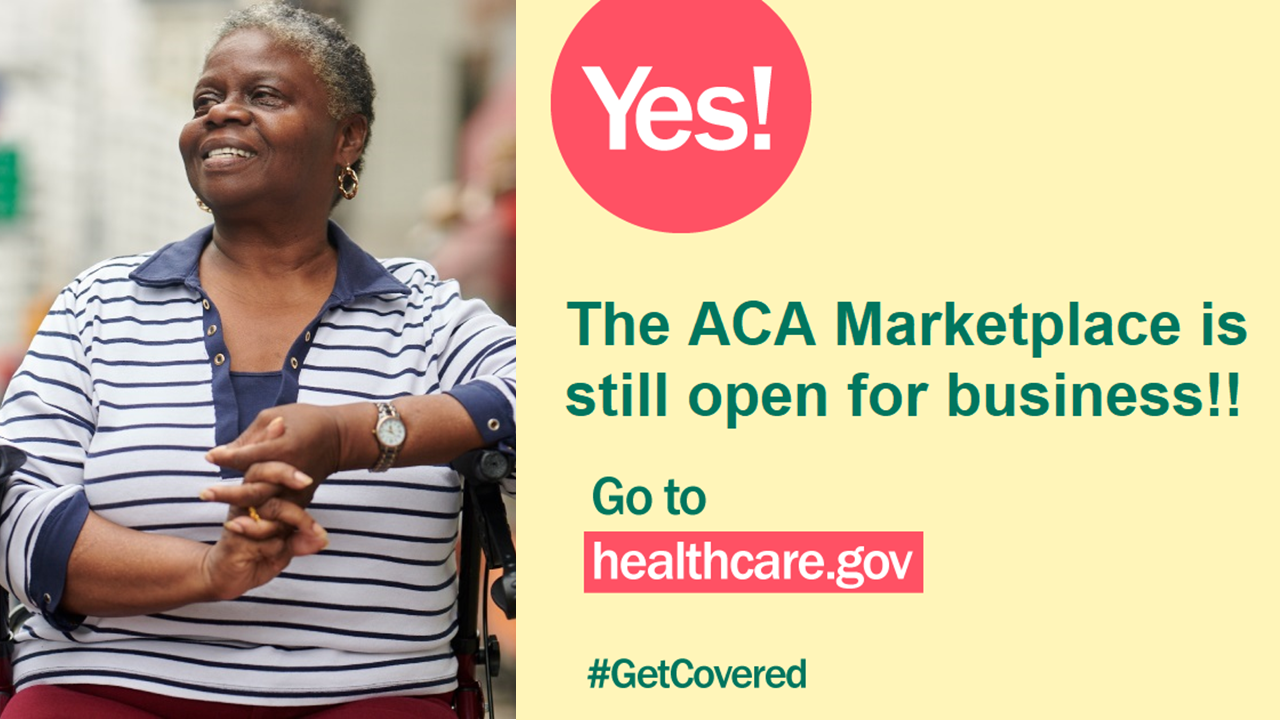 This past Tuesday we participated in a Twitter chat with Young Invincibles on Open Enrollment Year 9 (OE9) and the significance of the December 15 deadline for coverage starting January 1. To view the archived tweets, you can check out the hashtag #TodaysVoicesTues or our AAHD Twitter account.
We are just over halfway through OE9 and yesterday, CMS released its latest snapshot with the enrollment numbers for OE9. Through the end of last week, over 4.5 million people have selected a plan through the marketplace.
Throughout OE9, we have been conducting many activities with the aim of encouraging people with disabilities to enroll in health insurance for 2022. If you missed any of our new blog posts or events during OE9, check out the following links:
The Georgetown University Center on Health Insurance Reforms (CHIR) has a new blog post with their FAQ of the Week – "What Does My Marketplace Plan Cover?"
If you're looking for more resources for OE9, Young Invincibles also has an OE9 Materials Folder which includes toolkits in English and Spanish and social media graphics which are continuously updated. They are also looking for individuals to volunteer in their texting campaign to alert people about the December 15 deadline. If you're interested, you can complete this form.
The Center on Budget and Policy Priorities reports in a new blog post that small provisions in the Build Back Better legislation would improve the affordability of health care coverage. Through tax credit enhancements, premiums will be greatly reduced as well as allowing affordability of coverage for workers/unemployed, insulin, reduction in repayment of large premium tax credits, and grants totaling $10 billion to states in order to lower out-of-pocket costs.
If you want to read more about the health provisions in the Build Back Better proposal, check out this summary from Families USA.
Archives of our weekly updates are available on the NDNRC website.