SURVEY RESULTS ON SUBSTANCE USE DISORDER TREATMENT
The results of a new survey conducted by Community Catalyst outlines what people with substance use disorder value in their treatment. To learn more about the survey results or for links to the report and summary, check out our news item.
If you want to learn more about coverage of mental health and substance use disorder, check out our fact sheet "Mental Health and Substance Use Disorder Parity."
In an effort to highlight the COVID SEP, AAHD has a project with Community Catalyst and other partners in conducting outreach to educate individuals about health insurance enrollment through the ACA Marketplace and Medicaid. This outreach includes graphics like the one below which highlight the opportunity to enroll due to COVID. These graphics are available in the Community Catalyst Outreach Hub. You can also check out the social media toolkit Community Catalyst created for the COVID SEP.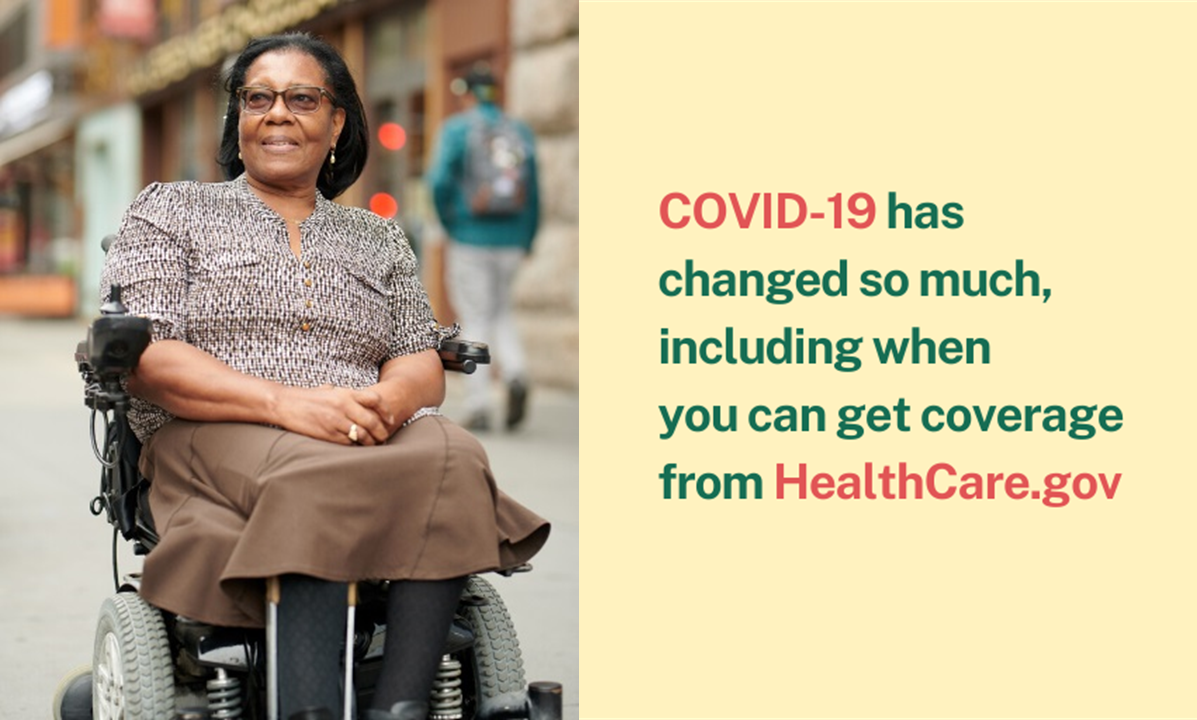 For more information about the COVID SEP or the effect of the American Rescue Plan Act (ARPA) on the ACA marketplaces, check out our other NDNRC posts from the past few months:
For enrollment efforts, CMS has been promoting this week as Black American Week of Action. Highlighting the importance of these efforts, CMS points out that it is estimated that two-thirds of those who are black and uninsured could have access to a health insurance plan at no cost to them. To learn more, check out the press release from CMS.
One of the issues being discussed about improving the Affordable Care Act (ACA) is eliminating the so-called "family glitch". The Georgetown University Center on Health Insurance Reforms (CHIR) blog post this week addresses how the family glitch affects the affordability of health care for many families.
This week, President Biden addressed Congress and laid out his American Families Plan. Some of these proposals would have an effect on the ACA. To learn more about what these provisions would mean for the ACA, check out this week's blog post from Health Affairs.
If you missed it last week, we released the results of our Vaccine Hesitancy Survey Among Adults with Disabilities, a rapid, real-time online study of the perspectives of adults with disabilities on the COVID-19 Vaccine. To access the full report or the summary of findings, go to our COVID-19 and Vaccine Survey Project webpage.
Today is the final day to complete the survey from the CHRIL project at the University of Kansas! The project is looking for adults with disabilities to complete the online survey about health insurance, health care access and the current pandemic. To complete the survey, go to: 2021 National Survey on Health and Disability. For more information on who should complete the survey and to learn about the drawing they are having for gift cards, check out our news item.
Archives of our weekly updates are available on the NDNRC website.