COVID SEP ENROLLMENT HITS 1 MILLION
This week, HHS Secretary Becerra acknowledged a milestone achievement – over 1 million people signed up for coverage on healthcare.gov since the start of the COVID Special Enrollment Period (SEP). To learn more and for links to Secretary Becerra's statement and the most recent marketplace SEP report, check out our news item.
If you want to learn more about the recent marketplace enrollment report, check out the blog post from Health Affairs.
For more information about the COVID SEP or the effect of the American Rescue Plan Act (ARPA) on the ACA marketplaces, our other NDNRC posts from the past few months can be found below, including our blog post on states who have extended their COVID SEP.
Our partners at the Center on Budget and Policy Priorities (CBPP) are collecting stories to learn how the enhanced premium tax credits in ARPA are helping health insurance enrollees. If you have a story you'd like to share, you can submit it to CBPP's story collection form.
In an effort to highlight the COVID Special Enrollment Period (SEP), AAHD has a project with Community Catalyst and other partners in conducting outreach to educate individuals about health insurance enrollment through the ACA Marketplace and Medicaid. This outreach includes graphics like the one below which highlight the opportunity to enroll due to COVID. These graphics are available in the Community Catalyst Outreach Hub. You can also check out the social media toolkit Community Catalyst created for the COVID SEP.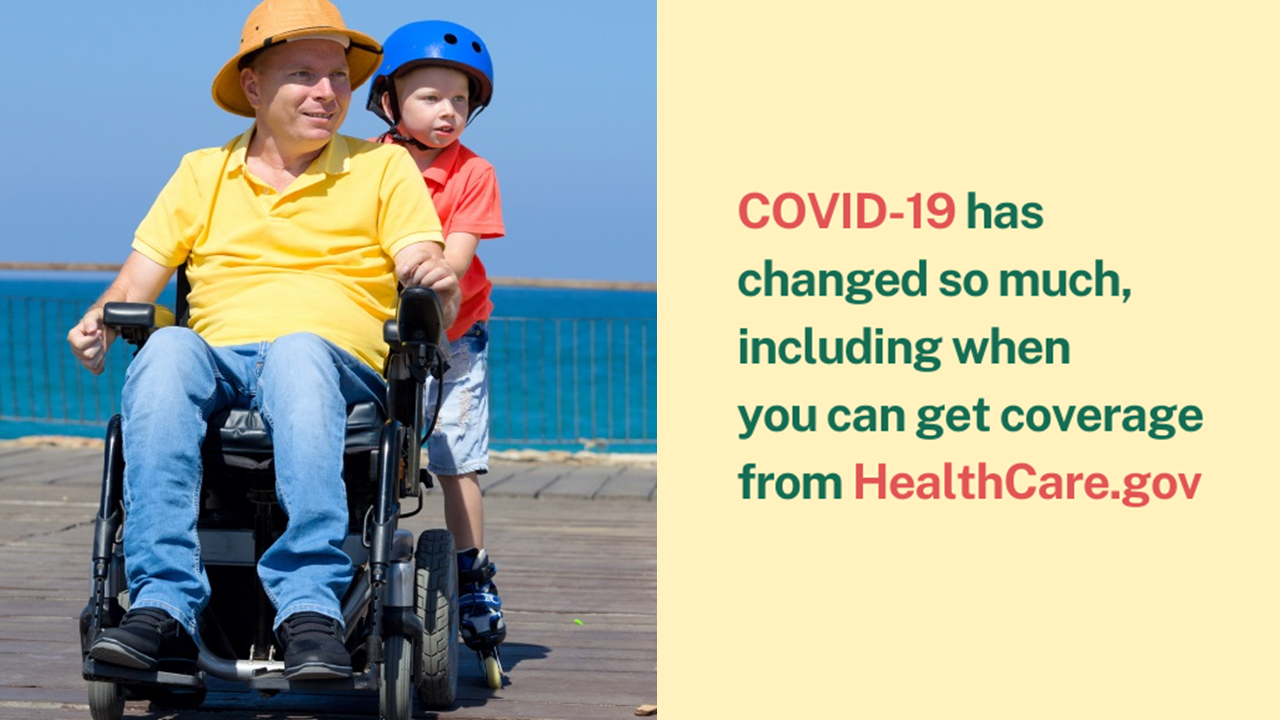 Earlier this year, as one of its final acts, the Trump administration finalized a portion of the 2022 Notice of Benefit and Payment Parameters (NBPP). Several parts of this rule still needed to be finalized, so CMS has completed its finalization of the 2022 NBPP. To learn more or for links to the finalized rules, CMS Press Release and CMS Fact Sheet, check out our news item.
If you want to learn more about the 2022 NBPP, check out these posts from Health Affairs and the Georgetown University Center on Health Insurance Reforms (CHIR):
Another major ACA development this week was the announcement by the HHS Office for Civil Rights of their intention to enforce §1557 of the ACA. Section 1557 of the ACA prohibits discrimination in health care settings for a variety of populations. The announcement by HHS indicates that they will now enforce §1557's prohibition on discrimination based on sex to include sexual orientation and gender identity.
If you missed it – last month, we released the results of our Vaccine Hesitancy Survey Among Adults with Disabilities, a rapid, real-time online study of the perspectives of adults with disabilities on the COVID-19 Vaccine. To access the full report or the summary of findings, go to our COVID-19 and Vaccine Survey Project webpage.
Archives of our weekly updates are available on the NDNRC website.