OPEN ENROLLMENT STARTS NOVEMBER 1
Open enrollment starts next Wednesday, November 1! Between November 1 and January 16 (in 2024, January 15 is a federal holiday. As a result, enrollees will have until midnight to enroll in coverage on January 16 – 5 AM EST on January 17), enrollees can enroll in a Marketplace health insurance plan. For assisters aiding people with disabilities with enrollment decisions, review NDNRC's disability guide and previous factsheets. Those who have been disenrolled from Medicaid during the unwinding are eligible for financial assistance for a Marketplace plan and can review FAQs on switching from Medicaid to private health insurance. To reduce gaps in coverage, the Centers for Medicare and Medicaid Services created an unwinding special enrollment period, in which consumers may apply for Marketplace coverage at any time until July 31, 2024.
The Biden-Harris Administration has launched window-shopping ahead of the Marketplace open enrollment period starting on November 1. As of October 25, consumers can visit HealthCare.gov to review health care coverage options and detailed information about the upcoming 2024 health insurance plans and pricing.
Marketplace plans for 2024 are focusing on increasing access to consumer assistance, outreach, and education, and raising awareness of low-cost plans due to the American Rescue Plan and the Inflation Reduction Act. This factsheet released by the Centers for Medicare & Medicaid Services covers continued access to lower costs, plan selections, focus on health equity and lowering barriers to access, enhancements, applying for coverage, and access to assistance.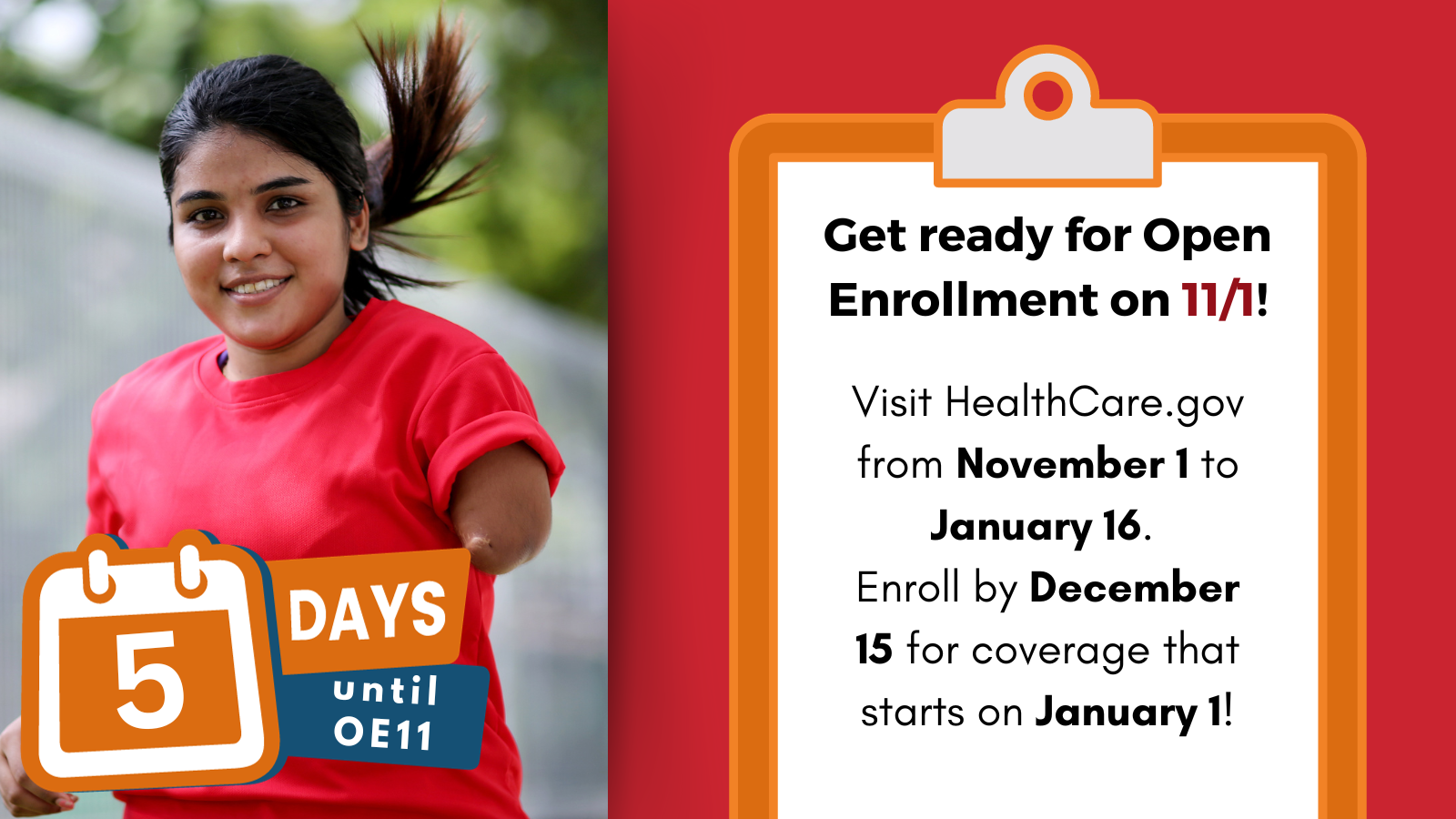 As of October 26, over 9.2 million Medicaid enrollees have lost coverage, according to data from the Kaiser Family Foundation. 35% of those who completed the renewal process were disenrolled and 16.7 million enrollees were able to qualify for renewed coverage. The large range of disenrollment rates in each state varies, with the highest of 66% being in Texas and the lowest of 11% in Illinois. Out of all states with available data, 71% of all those disenrolled were due to procedural reasons. As the open enrollment period approaches, those who are no longer eligible for Medicaid coverage can apply for a Marketplace plan via HealthCare.gov starting on November 1.
CMS is hosting a 2024 Marketplace Open Enrollment webinar on December 13, January 10, and January 31. Champions for coverage, navigators, certified application assisters, and related stakeholders should attend for information, resources, and updated materials to help navigate consumers during open enrollment. Each webinar will focus on current and new Marketplace resources, theme weeks of action, data snapshots, and other Marketplace updates.
The Georgetown Center for Children and Families noted that how administrator premiums are set is key to the promotion of continuous healthcare coverage. Children who have lost Medicaid coverage during the unwinding will experience a gap in coverage and must be enrolled in CHIP as soon as possible.
Archives of our weekly updates are available on the NDNRC website.